Greetings from Oslo, Norway!

We are two weeks into the tour and finally have some days off. We hit the first couple of weeks pretty hard with a lot of travel and something like sixteen shows in ten days. 
We started off the tour with four days in Egersund, Norway at the 
Dalane Blues Festival
.  I played with three different artists there: 
Jace Everett
, 
Jacques Merlino
, and 
Dan Cohen
. We also did a seminar in the mornings with a group of music students. We worked on four songs with them culminating in a concert at the end of the week. The festival was a blast and we also got to see some cool live music. 
From there, we flew to Berlin and started our German leg of the tour. We hit Berlin, Hamburg, Oberhausen, Frankfurt, and Leipzig. All the venues were pretty cool rock clubs, and the crowds were good considering it was our first time in Germany. 
In Hamburg we met a very nice radio DJ who took Dan and I to all the spots where The Beatles played and hung out around town. It was a fun little tour from a local, who knew a lot about music. It doesn't get much better than that.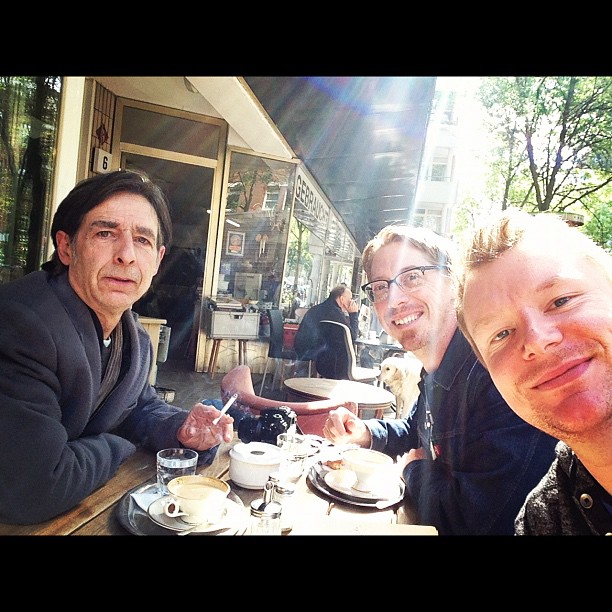 Above is a photo of Dan Cohen and I with our Hamburg friends Knut, who showed us around. Below is a photo of the venue in Leipzig, Germany. 

A special thanks to
 D'addario
 for the care package in Norway and all they do to support me. Y'all are the best!
I just updated my calendar, and some dates have been added. I also have some great opportunities in the works while in London, but don't want to say anything until it's official..fingers crossed!